Mr Green Esports

If you're seeing this, there are no daily fantasy CSGO websites available in your country. We recommend betting on CSGO matches at Mr Green.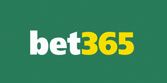 bet365

There are no daily fantasy sports websites available in your country. Instead, we recommend bet365 for traditional CSGO betting.
If you're in a country where online betting is illegal, such as the USA, then a popular alternative available to you is Daily Fantasy CSGO. There are three main sites that offer fantasy CounterStrike: Vulcun, who were the first site to enter the market; the largest daily fantasy site in the world, DraftKings, and Alphadraft, which is owned by their main rival FanDuel. The concept of daily fantasy is that rather than betting on which teams or players will win matches against each other, instead you select a squad of players from different teams, who are playing in the same competition, and they are rewarded with points based on their performance: for example, getting a kill, assists, bomb plants and winning rounds, or losing points for dying or losing rounds. Each of the different sites has slightly different rules and offers different competitions, and CSGOBetting.com will help you select which to play at. Get started today by checking out your different options on the link above.
Top 5 CSGO Betting Sites